Industrial Loft- Visualisierung – blum (CGI)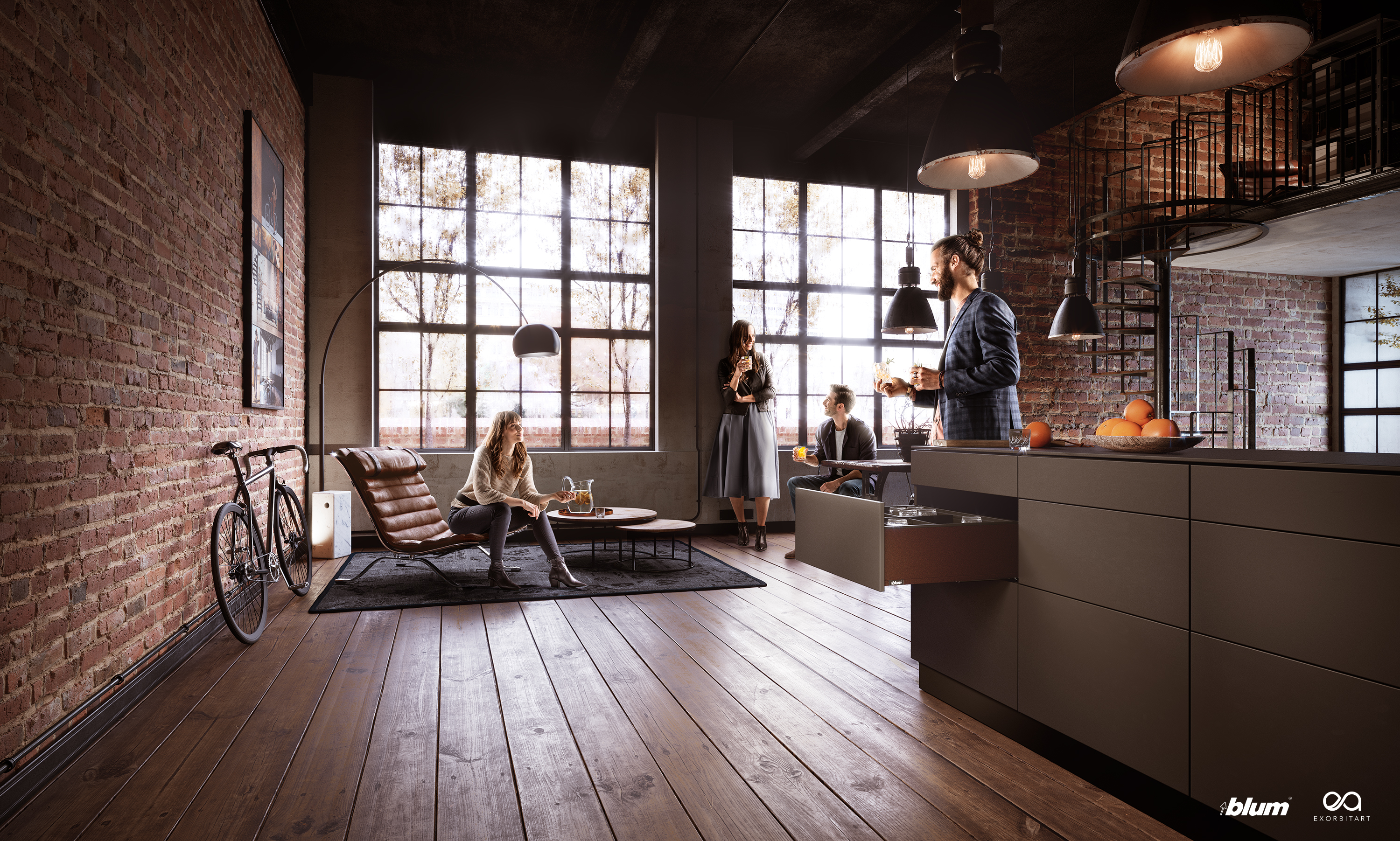 Anfang 2019 hatten wir bei EXORBITART die Ehre für Blum ein neues Keyvisual zu entwickeln. Von der Konzeption bis zur Umsetzung als 3D Rendering und Photoshooting durften wir alle Schritte planen und ausführen. Die Raumgestaltung und Aufteilung entstand Schritt für Schritt mit Cinema 4D in unserem Studio in Stuttgart. Wir sind stolz Euch die fertige 3D Visualisierung aus unserem Hause zeigen zu dürfen. Einige Infos mehr und "behind the scenes" Bilder gibt es unten stehend.
Vielen Dank an den tollen Kunde Blum und das Team von EXORBITART.
In early 2019 we developed and produced a keyvisual for a virtual industrial loft scene for our client blum.
Below you find the results, crops and some more "behind the scenes" photos from the shooting and production. It was fun and we enjoyed the collaboration. 
Thank you to blum and our EXORBITART team for making this possible.
Concept, CGI, Postproduction, R&D & Artdirection: 
Benjamin Springer
People Photography: Benjamin Hanus
Photography Assistent:
Stavros Konstantinidis
Make-up/Hair Artist: Jazmin Lois Rodriguez 
Stylist: Fidan Baran
Photostudio: Gaisburg Studio
Model Agency: 
Brodybookings
Models:
Alexandra Zygar, Benjamin Maunz, 
Jenny Gina Casalino, Nicolaus Alexander Otto
Software:
Cinema 4D & Corona Renderer
Shooting - Gaisburgstudio - Stuttgart
Kommentare
Kommentare